Hybrid Production Assembly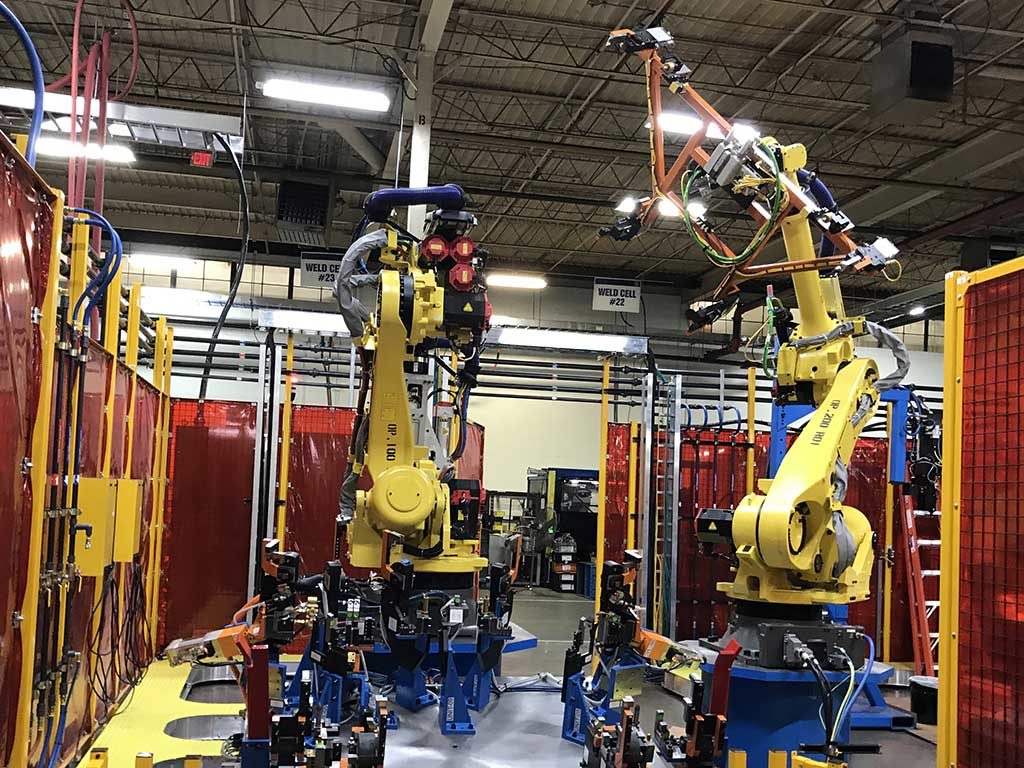 Our three Centers of Excellence offer a range of technologies and services for all of your sheet metal stamping needs. From aerospace and mobility prototype assembly to mobility production, our flexible cell design allows us to customize the manufacturing process specifically for your needs.
Our investment in manufacturing technologies has enabled us to utilize a combination of robotic manufacturing lines and robotic hemming cells along with advanced computer technology in order to provide high quality, innovative solutions.