Our Sheet Metal Fabrication Process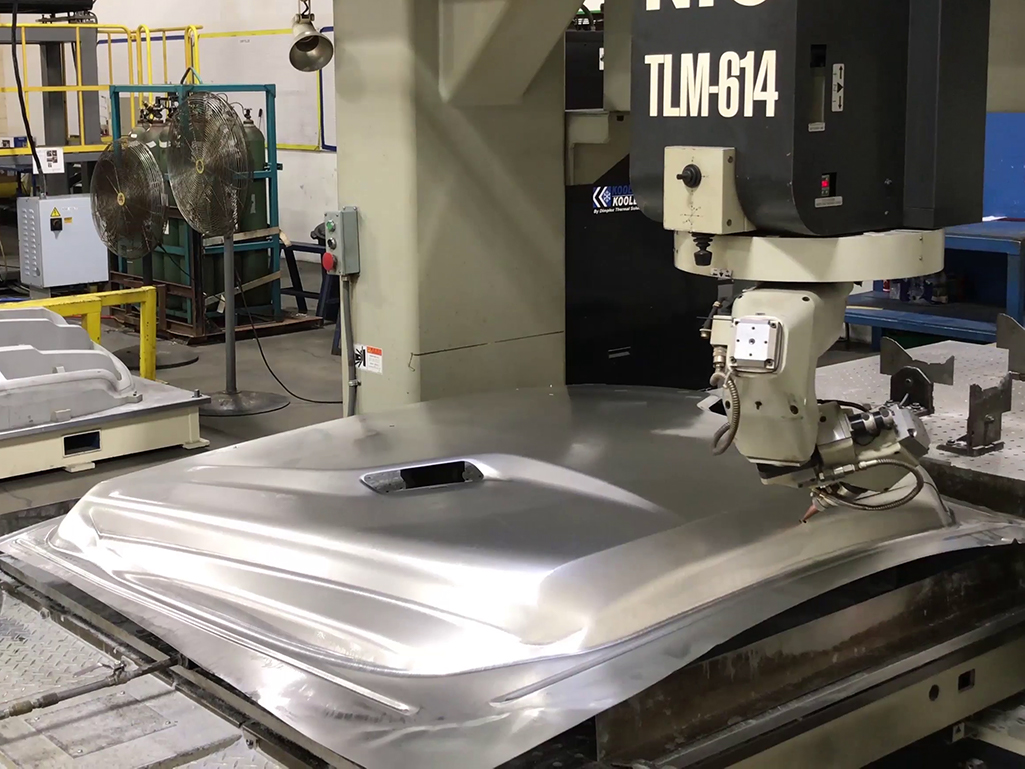 Sheet metal fabrication can be a very specialized process and we have 60 years of experience working with these unique metals. We will tailor our solutions to your program's specific needs, such as joining aluminum to steel. From cutting and bending to stamping and assembling, each program is unique. We manage your complete program in-house, vertically integrating all processes and technologies while maintaining a single point of contact.
We are a world class supplier of components and assemblies for aerospace and automotive fabrication. Our commitment to craftsmanship and detail drives our growth and is ingrained in our team. We leverage old world techniques combined with the latest computer-controlled technology to bring your visions to reality.
Each metal has its own set of unique specifications. We work with numerous advanced and exotic materials including:
Aluminum, including bright or pre-painted
Stainless steel, including polished or bright grades
Carbon steels
Boron steel
Dual phase steel
Advanced high strength steels, including martensite and TRIP
Inconel®
Waspaloy®
Hastelloy®
Titanium
Magnesium
All ferrous metals
Our experience with this wide range of metals and their distinctive properties is why we are one of the industry's leading automotive and aerospace metal fabrication companies. We go above and beyond simple stamp and ship projects.
We have 60 years of experience giving us the background to be your partner for all your complex metal forming needs.
We have the stamping presses to manufacture virtually any of the parts you need. Our 33 presses range from 150 to 4,000 tons with bed sizes from 42" x 60" to 240" x 96". Our equipment allows us to manufacture parts of various material specifications and thicknesses. This includes hand and coil fed transfer and tandem line presses. We feature a 2,500 ton coil fed transfer press allowing for a faster, more automated process for large stampings and assemblies. Our brake press uses v-tool forming, reducing tool costs for straight, less complex bends. We also have 500 and 600 ton presses with roll-out bolsters that use multiple dies and minimize change outs over time. Combined, this gives us the ability to stamp the parts you need to get your product to market faster.
Our state-of-the-art hot stamp cell and metallurgy lab allow us to provide you with superior products that have been tested and validated. Our cell is fully integrated with robotic handling for repeatability and consistent properties. This allows us to ensure you receive the quality parts you expect.
Metals we hot stamp include:
Boron steel
Usibor steel
Ductibor steel
Titanium
Inconel®
Waspaloy®
Hastelloy®
Hot stamping changes the composition of metal compounds so we test all hot stamped metals post-production in our metallographic lab to ensure we meet your expectations and standards.
We are equipped with the latest technologies in 5-axis and flat pattern laser cutting to cut a full range of materials. Utilizing CO2, O2, nitrogen, and fiber machines, we are able to trim precision metal components with speed and minimal burr. Our machine configurations allow for complex shapes and sizes and accommodate the full range of metallic options with both online and offline programming capabilities. We employ cutting capabilities that allow us to work with a wide range of metals, including carbon steel, aluminum, stainless steel, inconel, titanium, coated metals, mild steel, and high strength metals. Our engineering team utilizes Cenit/Fastsuite software to complete off-line programming (OLP) to streamline the first time quality of our process. Our laser department is accredited by Nadcap for AC7116/4 Rev C laser beam machining (LBM).
Our equipment includes:
(1) 4000w Mitsubishi fiber optic flat laser – table size 84' x 156'
(4) 3000w Mitsubishi VZ10 5-axis lasers – table size' 89' x 122
(1) 4000w Mitsubishi VZ20 5-axis laser – table size 75' x 168'
(2) 3300w NTC 5-axis lasers – table size 168' x 75'
(1) 3300w NTC 5-axis lasers – table size 120' x 75'
(2) 3300w NTC 5-axis laser – table size 6' x 14'
(1) 2500w NTC 5-axis laser – table size 6'x 10'
This range of different laser cutters ensures that we are able to provide the cutting solution your program requires while maintaining the repeatability you expect.
We employ a wide range of complex robotic joining methods based on your project's specific needs and requirements, including resistance welding, hemming, adhesives for structure and bonding, and an onsite curing oven large enough for a completed BIW. We also specialize in flow drills and laser welding, ensuring we are able to use the best possible joining technology for your program. Utilizing both manual and robotic welding allow us to customize the manufacturing process to give you the repeatability and flexibility you need. Our three Centers of Excellence give us the capacity for large prototype joining projects as well as hybrid assembly and production programs.
Our joining technologies include:
AC manual weld guns (RSW)
DC manual and robotic weld guns with adaptive controls (RSW)
Press welder for fasteners (RSW)
Clinch press for clinch nuts or studs
Manual and robotic welders (MIG)
Fronius "cold metal transfer" manual and robotic welders (CMT)
Manual welding equipment (TIG)
Drawn arc stud welding
Self-piercing rivets (SPR) – Henrob & Bollhoff
Flow drill screws (FFS & FDS)
Bonding with onsite cure oven capacity for full vehicle BIW
Roller hemming – adhesive & antiflutter
Laser welding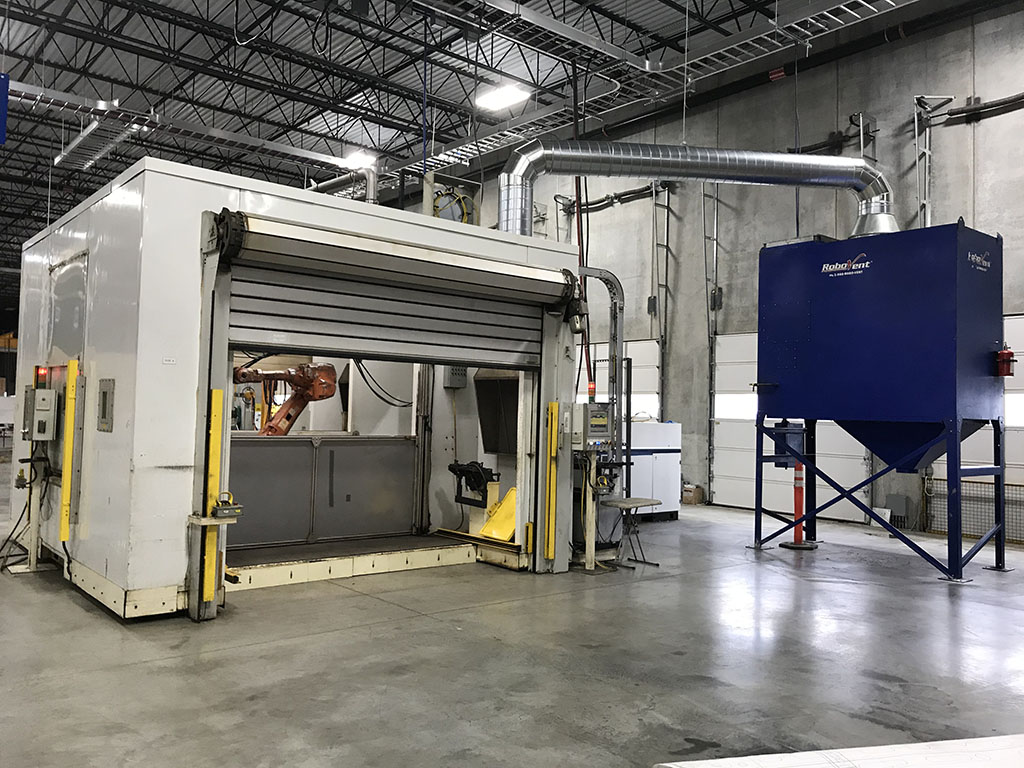 After assemblies are joined, we post machine critical features that need to be drilled in or tapped. This assortment of joining methods allows us to meet your joining needs.
We have designed and completed programs with a wide array of processes for many materials, including joining aluminum, steel, stainless steel, high nickel alloys, and titanium. We can join dissimilar metals of different thicknesses using our mixed material joining technology, ensuring we can join the materials your program requires.
Using this wide range of joining technologies, we can join dissimilar metals of different thicknesses using our mixed material joining technology.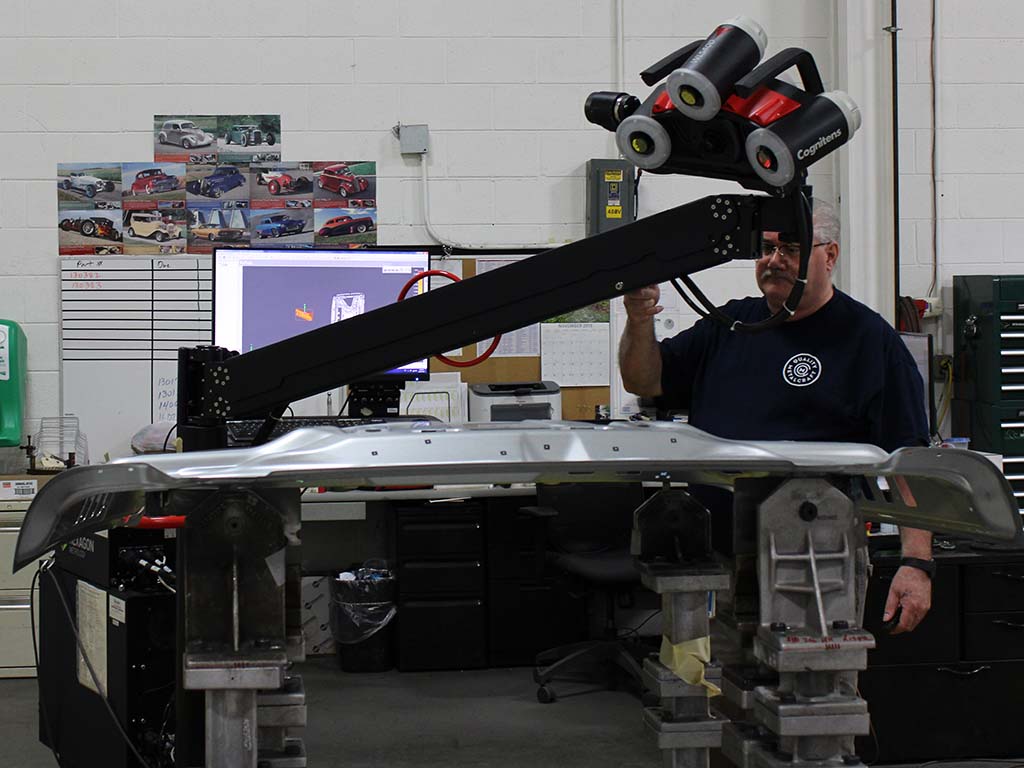 We have many testing and validation standards in place to ensure the highest quality product, every time. We have an isolated weld verification room for destructive testing for spot and MIG welds, as well as non-destructive spot weld validation using RSWA Tessonics technology. In both of these processes, we use standard tear down documents for reporting so your team can easily understand our testing results.
We also use dimensional measuring for parts and fixtures as large as a full BIW. Our white light scanning, blue light scanning, and dual arm CMM measure every aspect of your part ensuring it meets your exact specifications. We utilize Polyworks and Data Page for reporting to ensure testing results are easily understood.
For specialty programs, such as battery enclosures and oil pans, we have unique pressure testing equipment to test for leaks. This involves blowing pressurized air into the part to measure the leakage decay. We do this on every battery box and oil pan to verify that it meets your standards. We then complete a dimensional check using CMM or laser scanning. Any units not meeting specs will be reworked and retested.
We utilize world-class quality systems to ensure our processes are delivering optimal results. Our metallographic laboratory is used for R&D, hot stamping material inspection, product validation, and weld failure analysis. This micro-structure analysis allows for very specific tensile strength and hardness testing. Our quality laboratory utilizes CMM programming, portable laser scanning, and check fixtures to verify tight tolerances. We also have the ability to test welds real-time, which ensures speed-to-market and the quality you have come to expect from us.
Inconel® is a registered trademark of Special Metals Corporation.
Waspaloy® is a registered trademark of United Technologies Corp.
Hastelloy® is a registered trademark of Haynes International.